Join Pak Army 143 PMA Long Course 2018 Online Registration
Join Pakistan Army As a Commissioned Officer (2nd Lieutenant) Through 143 PMA Long Course 2018 – Check Eligibility Criteria, Test Schedule and Proceed with Online Registration www.joinpakarmy.gov.pk.
The most awaited job opportunity for Intermediate qualifiers has been publicized through a recruitment advertisement, inviting online registrants from any part of the country to join Pak Army as an officer. Valiant, highly motivated and dedicated individuals bearing good physique are being encouraged to apply in confidence for participation in the selection process and to become a part of the adroit Pak Army. The aspirants are requested to apply under four categories based on their academic qualification including the Graduates with two years course (B.A, B.SC), Graduates with four years of requirement (BS, BA, B.Sc (Hons), BBA), FA, F.SC (or equivalent) qualifiers and Serving Army Soldiers. For this induction, only Male individuals with unmarried status are eligible to apply, and those who have acquired minimum 60% marks in FA, F.SC (Inter) Part-I and have appeared or appeared in the final examination, may also apply but they have to present a "Hope Certificate" from the head of respective institution. Join Pak Army 143 PMA Long Course 2018 Online Registration-related information and latest advertisement is published in daily newspapers on Sunday 7th of Oct, 2018.
There is a list comprising the eligibility terms (age, marks, height, weight, eyesight, etc.), ineligibility conditions, how to apply, selection procedure and last date to register, etc., which can be accessed below.
Intermediate or Equivalent. Minimum 60% marks.

55% marks for candidates belonging to AJK, FATA, Gilgit Baltistan and some parts of Northern areas.

17-22 Years (With 03 Months Relaxation).

Weight = As per body mass.

Graduation (02 Years) & Serving Pakistan Navy & PAF Personnel.

Unmarried (Married Servants of PAF, PN with Age more than 20 Years).

Weight = As per body mass.

Graduation (04 Years) (BS, BA, B.SC, BBA).

Weight = As per body mass.

Unmarried/Married with Age more than 20 Years.

Weight = As per body mass.
Ineligibility Conditions:
The following individuals are not eligible to apply.
§
Twice rejected by ISSB/GHQ selection & review board.
§
Declared medically unfit by Military hospital/appeal medical board.
§
Enrolled cadets who got discharged, withdrawn, resigned or dismissed from Armed forces.
§
Convicted by the court of law on immorality.
§
Dismissed/terminated/removed from any other Government service.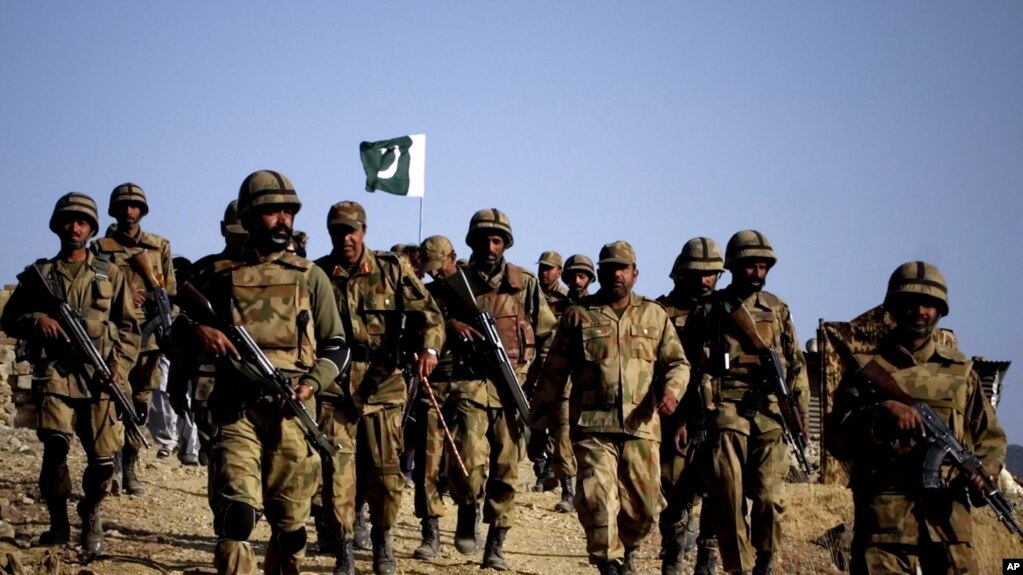 1.
Registration & Preliminary selection at AS & RC.
2.
Written (Academic)/intelligence test comprising MCQ's from English, Mathematics, Pak-Studies, Islamiat and General Knowledge (G.K).
3.
Candidates found successful through the academic and intelligence tests will undergo a medical examination, physical tests, and interviews at AS & RC.
4.
For physical tests following criteria will be observed, 1.6 Km running in 8 1/2 minutes, 15 push-ups in 02 minutes, 15 sit-ups in 02 minutes, 03 chin-ups in 02 minutes and ditch crossing 7.4″ x 7.4″ with a depth of 4 feet.
5.
ISSB tests & interviews.
6.
Medical examination of ISSB recommended candidates at nearest CMH.
7.
Final selection by GHQ on candidate's overall performance.
8.
The training period of 02 years at PMA.
Apply by proceeding with the online registration or visit the nearest Army Selection and Recruitment Center located at Rawalpindi, Lahore, Peshawar, Quetta, Multan, Karachi, Gilgit, Hyderabad, Faisalabad, D.I Khan and Pano Aqil. Bring all original documents with one set of attested copies, CNIC (or Form-B Computerized) and 06 colored photos.
§
Starting date for online registration is

8th of Oct, 2018

.
§
Ending/Closing/Last date to apply is
11th of Nov, 2018
.